'Chiropractic care is more than just making the pain disappear. It is about learning, understanding and taking care of your body to improve your quality of life.'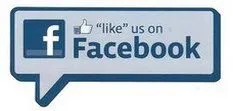 We aim to educate our patients about Chiropractic and other natural solutions to common health problems in order to motivate you to take a more active and responsible role in restoring and maintaining your own health as well as the people around you. As a chiropractor, we understand that although our patients may be diagnosed with the same condition, they respond very differently to treatments. For this reason, we tailor a specific plan of action to meet your needs, goals & unique medical and physical condition.

Finding a chiropractor who understands changing health care needs and the most current techniques and approaches to addressing health problems can be a daunting task. We hope that you will find this site helpful in learning more about our gentle chiropractic care as well as the ways that it can improve the quality of your life.
At Balanced Body Chiropractic Center in Naugatuck, CT we strive to nourish your mind, body and spirit to support your overall health. We offer you a variety of choices to assist you in this process. You may be looking to obtain optimal health, maintain your current health, or you may want to improve your quality of life by reducing pain, changing your diet, decreasing your stress levels, increasing physical activity, or just changing the way you think. Whatever the reason, we want to support your commitment to health and prevention by offering a variety of health enhancing choices under one roof. Come visit our wellness center located in downtown Naugatuck, CT. Our facility offers a relaxed and inviting atmosphere designed to make anyone feel comfortable. Dr. Flynn and the practitioners at the center will work with you and each other to design an individual program by providing the services you want and need.
No gallery settings found. Please configure it